Prevent Side Effects During Chemotherapy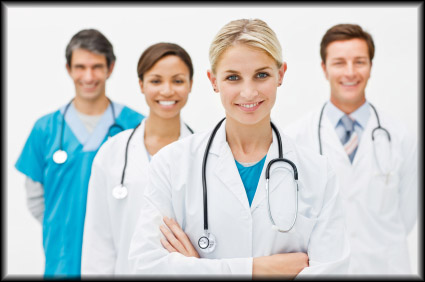 Nausea and vomiting
If nausea occurs during the morning, try eating dry foods like cereal, toast or crackers before you get out of bed;
Eat foods cold or at room temperature;
Drink liquids at least an hour before or after a meal and not during the meal;
Do not eat sweet foods, fried or high in fat;
Suck ice cubes, mints;
Chew thoroughly to digest more easily;
Avoid odors that bother you;
Wear loose clothing.
Hair loss
Use soft brushes;
Use a shampoo not too strong;
Do not dry hair at high temperatures;
Use a sunscreen for UV protection, a hat or scarf to protect your scalp from the sun.
Anemia and fatigue
Follow a balanced diet;
Do not be afraid to ask for help when you need;
Limit your activities, do only what is most important;
When you stand up or in bed, do this as slowly to avoid dizziness.
Infections
Not irritated the acne;
Will not cut cuticles;
Wash your hands as often as possible during the day;
Use a soft toothbrush will not hurt gums;
Wash the rectal area in a gentle way, carefully after each use of toilet,
Use lotions or oils to soften your skin and heal it when it dries;
Make showers and bathrooms warm, not hot, every day and dry your skin with delicate gestures;
Stay away from people with contagious diseases such as colds, measles, swine flu;
Stay away from children who were recently immunized with vaccines against polio, chickenpox, mumps, rubella;
Use protective gloves when doing work on the garden or cleaning the house or when you clean the remnants of animals or children.
Blood clotting problems
Do not drink alcohol;
Use a soft toothbrush;
Avoid contact sports that involve other activities that could hurt you;
Not take any kind of drugs before asking your doctor.
Diarrhea
Avoid milk and dairy products;
Eat small amounts of food but eat more often;
Eat foods rich in potassium: bananas, oranges, potatoes, peaches and apricot nectar
Avoid coffee, tea, alcohol and sweets, fried foods, fatty;
If diarrhea is severe, it is essential to tell the doctor because you will need infusion to replace lost water and nutrients;
Eat low-fiber foods such as white bread, rice and noodles, coated cereals, ripe bananas, fruit, cottage cheese, yogurt, eggs, mashed potatoes or baked potatoes, mashed vegetables, chicken or turkey.
Following these precautions will help you during the Chemotherapy surgery.